Say goodbye to the hassle of manually removing backgrounds from photos! You can now get it done automatically with Fotor background remover.
All you need to do is upload your photo and wait for the AI website to process it. In just a few seconds, you will have a perfectly cutout photo with a transparent background.
Fotor background remover is not only fast but also provides high-quality results. It ensures that your photos retain their original quality and clarity while removing the background. If you wish, you can further refine the cutout and change the background of the photo.
In addition, Fotor is more than just an AI website for removing image backgrounds. There are a number of other AI-powered features available, including:
Key Features:
Automatic background removal
Fast and accurate output with impressive edge details
Change the background color of the photo or replace the image background with a new one in one click
A library of other AI tools to further enhance and customize your photo after background removal
Midjourney - AI Image Generation Website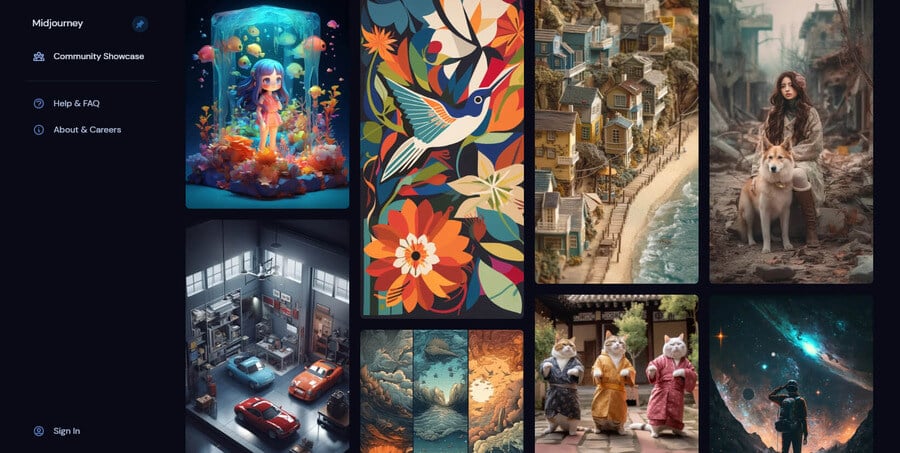 Midjourney is one of the most popular and powerful artificial intelligence websites for image creation. It lets you generate stunning digital art and images from pain text. Just enter text to describe what you want to, and Midjourney will produce a series of images based on your text prompts. You can use it to generate backgrounds, realistic photographs, paintings, 3D illustrations, logos, and a whole lot more. The possibilities are endless and there is a lot of fun to play with.
There are many MidJourney alternatives available in the market that offer similar functionalities. But if you're looking for a reliable and versatile AI image generator that delivers high-quality results, Midjourney is definitely one of the best AI websites to consider.
Key Features:
Fast and high-quality image generation
Create AI images for a variety of styles and uses
Text-to-image and image-to-image conversion
Multiple images generations per time
Flexible customization options to adjust and edit the generated AI images
Jasper - AI Writing Website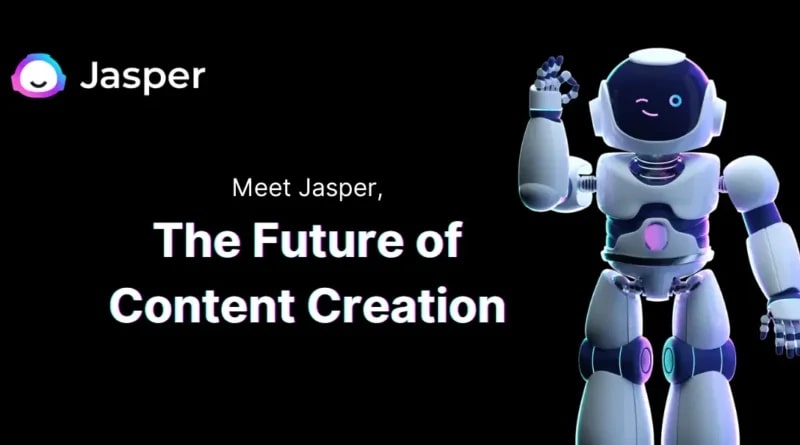 Jasper is an AI website that helps you write a variety of copy and content quickly and effortlessly. From blog articles and social media posts to website content and marketing copy, Jasper has got you covered. In addition, it supports creative writing tasks, such as poetry, stories, and lyrics.
Jasper is a great writing assistant that helps you write content better and faster. It is particularly beneficial for content writers, freelancers, small business owners, and marketers.
Key Features:
Beginner-friendly interface
50+ tools and templates for all writing needs- PAS and AIDA framework, social media posts, product descriptions, blog articles, poetry, stories, and a whole lot more.
High-quality output
25+ languages supported
Synthesia - AI Video Creation Website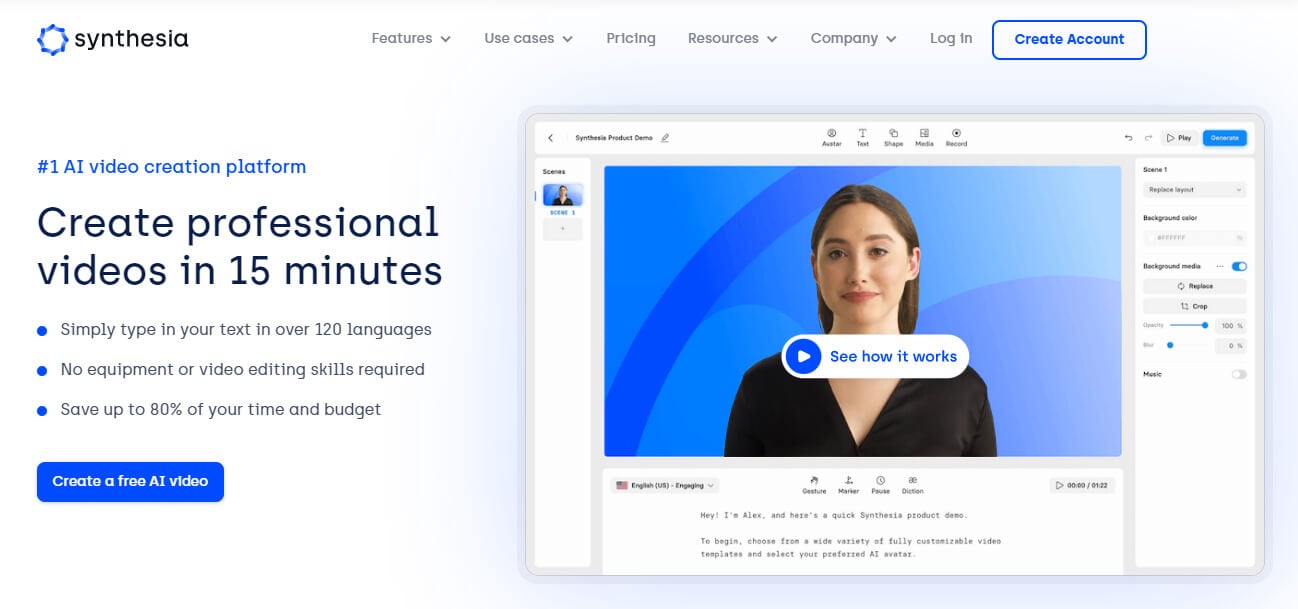 With Synthesia, you no longer have to spend hours on video production or hire expensive video production teams. Powered by artificial intelligence, Synthesia can easily convert any piece of text into a high-quality, compelling video in just a matter of minutes.
Moreover, Synthesia enables you to create interactive and engaging videos with virtual human-like presenters. You can choose from a library of AI-generated presenters or create an AI presenter of yourself with your own voice.
This feature is especially useful for creating explainer videos, training videos, and product demos.
It is very simple and straightforward to use Synthesia. All you need to do is choose a template and AI presenter, input your text, and wait for the magic to happen.
Key Features
Quick text-to-video conversion
A library of templates to streamline the video creation process
Powerful built-in video editing tools that let you make real-time video editing quickly and efficiently
A variety of high-quality AI presenters and voiceovers to choose from
Create videos in over 120 languages
Beautiful.AI - AI Presentation Maker Website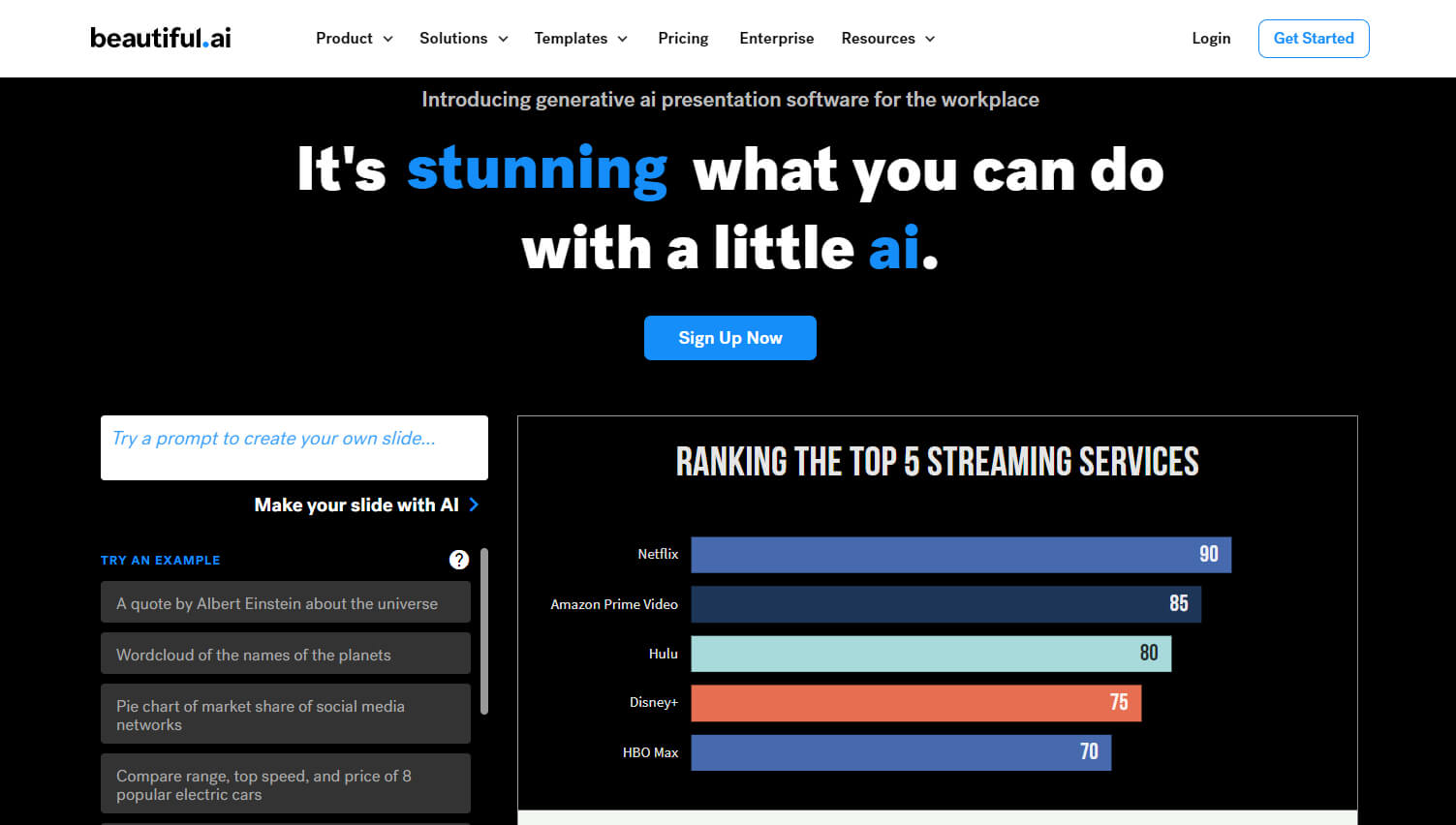 Beautiful.AI changes the way you make presentations. All you need to do is input your text, and Beautiful.AI will generate stunning presentations for you automatically. Using Beautiful.AI can save you a lot of time and effort since you don't have to edit presentations manually.
Furthermore, Beautiful.AI offers smart AI features like automatic layout design, smart resizing, content suggestions, and even data analytics. So if you're looking for an AI-powered solution for creating awesome presentations in a short amount of time, Beautiful.AI is the perfect tool for you.
Key Features:
Fast and easy to get started
Hundreds of quality presentation templates
Millions of stock photos, icons, and videos can be instantly added to your presentation
Smart resize: automatically adapt your text and images to fit presentations
Collaboration and integrations- Slack, Monday.com, Dropbox, and PowerPoint
Notion - AI Productivity Website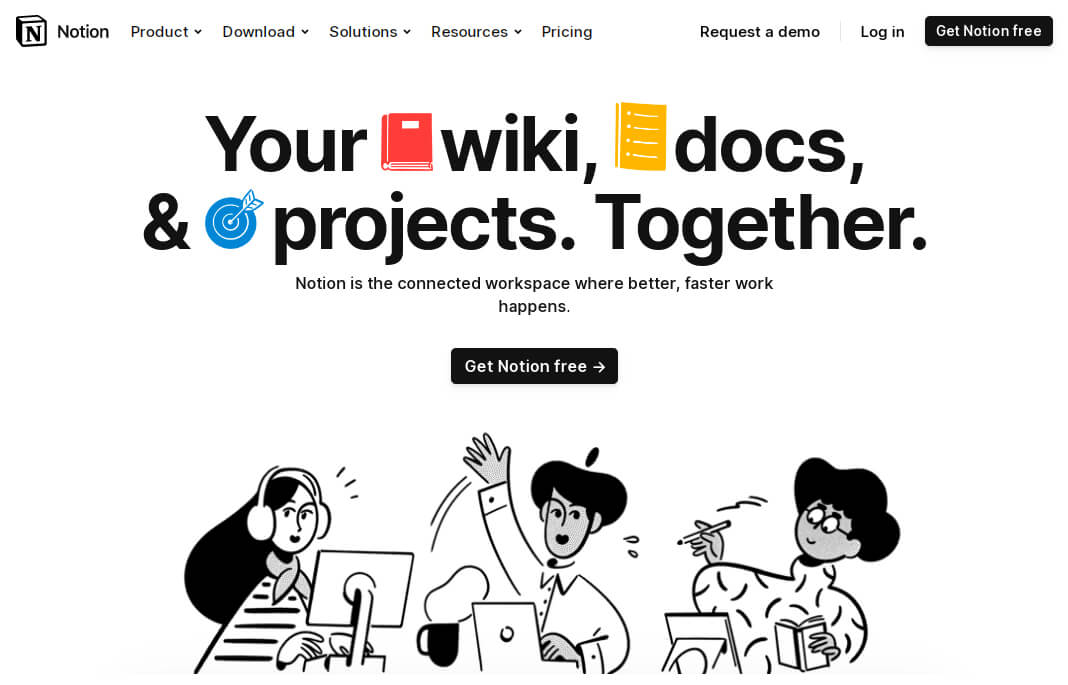 Notion is a powerful cloud-based productivity tool where you can take notes, create to-dos, tasks and schedules, manage projects, and more.
What makes Notion apart is its AI-powered features. It uses artificial intelligence to assist you in summarizing notes, improving writing, translating content, brainstorming ideas, and more. Notion represents the next generation of cloud notes. If you're looking to streamline your workflow and improve your productivity, Notion is definitely worth checking out.
Key Features:
A highly flexible drag-and-drop editor
Powerful building blocks to visualize, filter & sort data any way you want
AI-powered tools to increase productivity and efficiency.
Real-time team collaboration. Easily share pages, add comments, and mention teammates.
Work across all platforms- web browsers, desktop computers, and mobile devices
Soundraw - AI Music Generation Website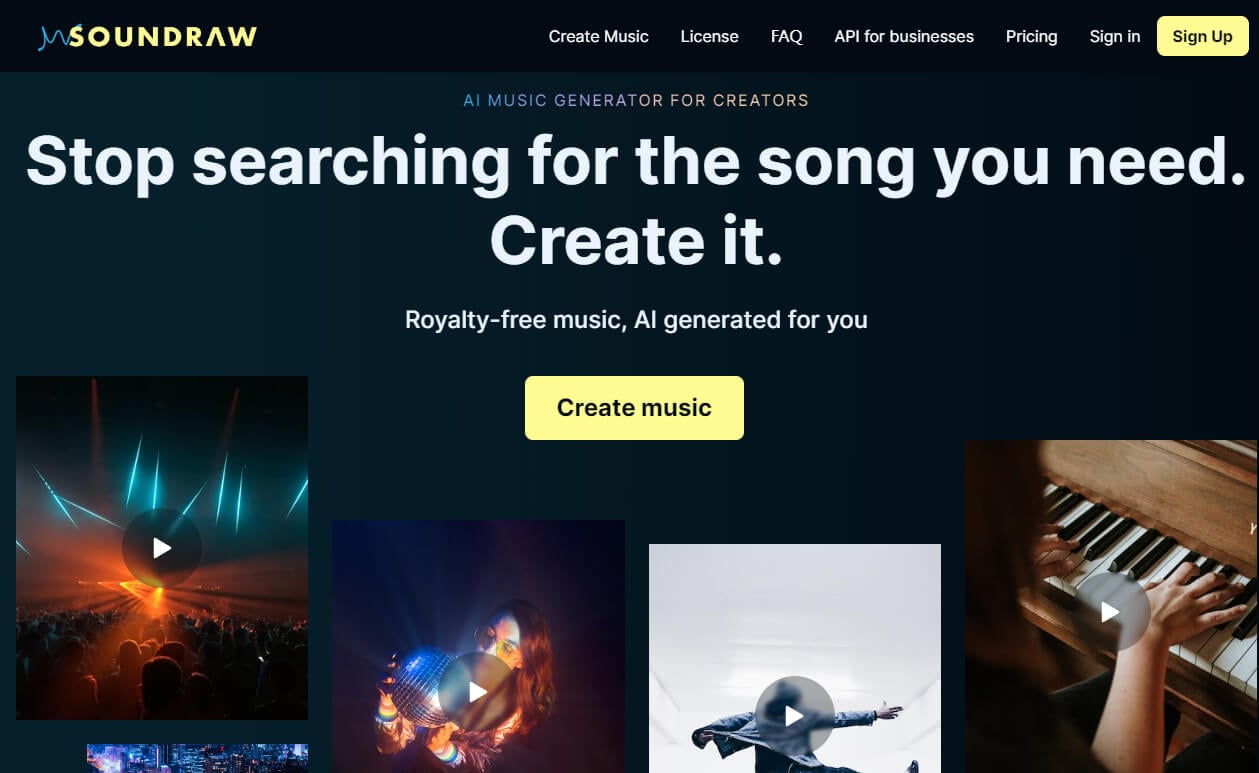 Soundraw is an online AI music composition tool that allows you to create original and customizable music easily and quickly.
Simply choose the mood, the genre and the length of the music you want, and Soundraw will automatically generate songs according to your specifications! You don't need any musical skills or knowledge to use Soundraw. It's designed for everyone from beginners to professional musicians who need high-quality music fast. With Soundraw, creating the right music for your project is simple and hassle-free.
Key Features:
Simple and intuitive interface
AI Music Composition
High-quality audio output
Avatar. AI - AI Website for Creating Avatars for Social Media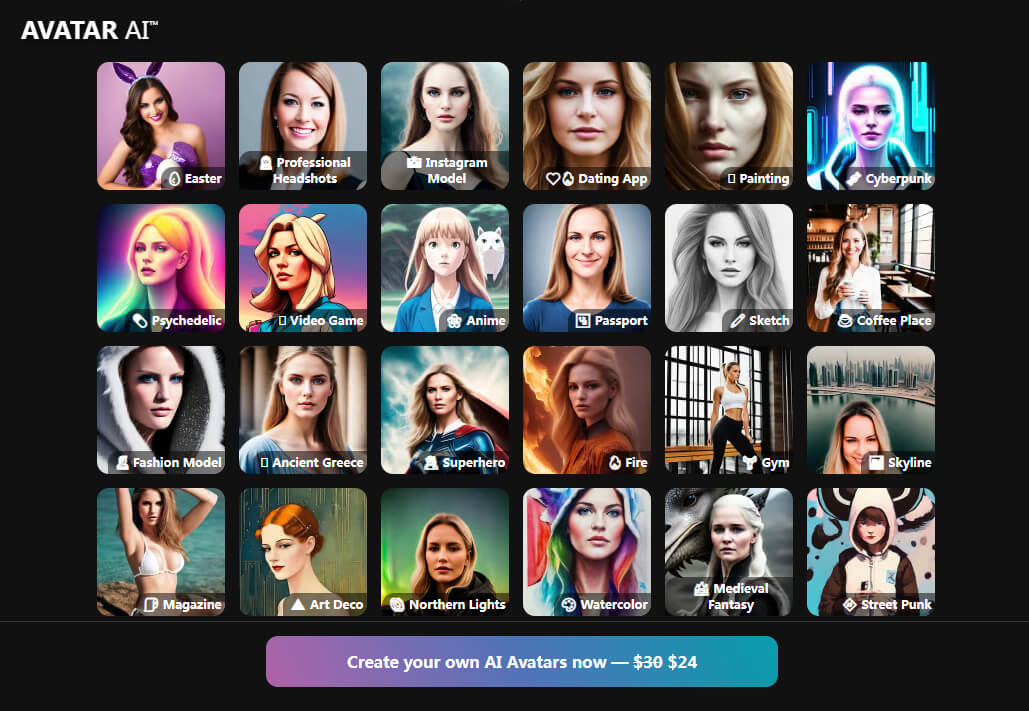 Avatar.AI uses cutting-edge AI technology to change your photos in cool and creative ways that are sure to impress. Just upload your photo, and you'll get high-quality, realistic AI avatars that look just like you but in various styles and scenarios.
You can transform yourself, your friends or even your pet into desert punk warriors, a zombie at Halloween, an Instagram model, the main character in a video game to a fashion model. You'll be amazed at the realistic avatars that are generated.
Key Features:
Easy to use
100+ different styles to transform into
High-quality AI avatar output
Let's Enhance - AI Image Enhancement Website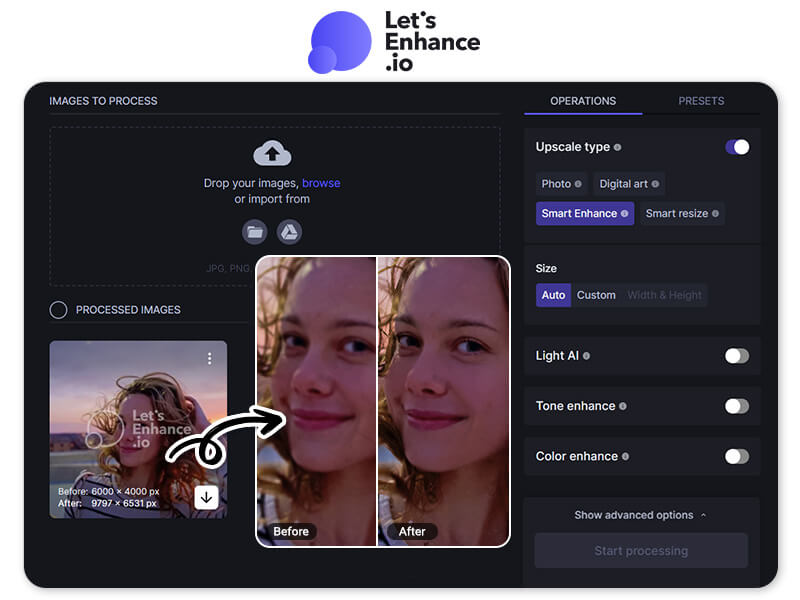 Looking for a way to make your blurry photos clear? Let's Enhance can help. With just one click, you can improve the quality of your photos, making them sharper and clearer in an instant.
Moreover, Let's Enhance enables you to upscale photos to a higher resolution without quality loss. It's perfect for photographers, designers, and anyone else who needs high-quality images for their work.
Key Features:
Auto enhance photos with advanced AI technology in seconds
Upscale and enlarge photos up to 16x
Batch image processing feature
API access
Conclusion
These 10 AI websites come with cutting-edge technology and provide solutions for various applications. So, take some time to explore them and see how they can help you improve efficiency and simplify lives.
Thanks for reading, and I hope this article has inspired you to dive deeper into the world of AI.